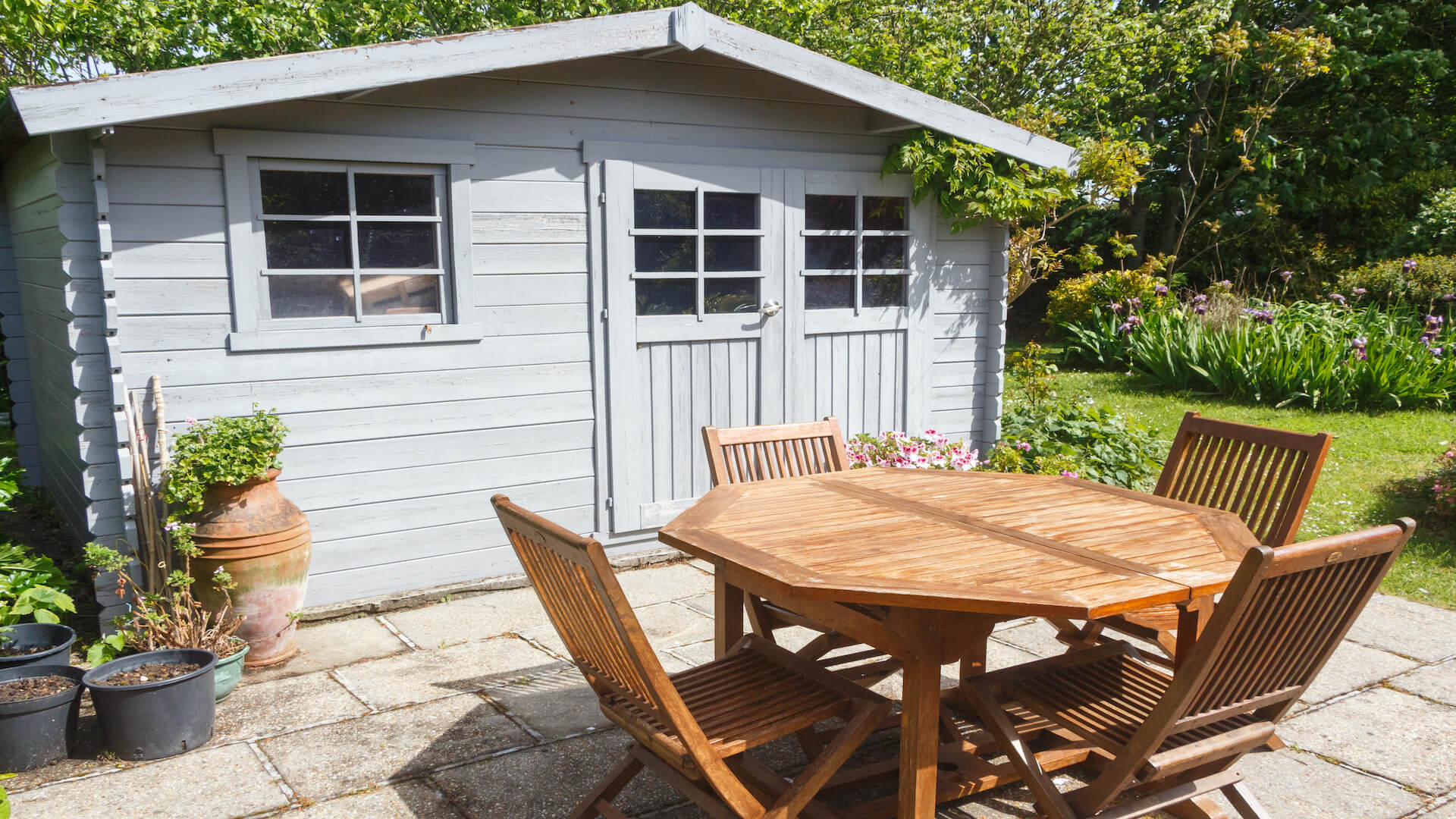 Believe it or not, garden sheds are no longer only good enough for storage. These sturdy outbuildings can be transformed into multifunctional spaces that are sure to have you spending a great deal of time outdoors. There are a few key factors to bear in mind to preserve the longevity of your shed.
Purpose
Before you purchase your new garden addition, it's vital to know what the end purpose is going to be. Your planned utilisation of the outbuilding will influence many decisions, including the size, placement, materials, and any extras such as windows, a deck, or even an additional door.
Placement
The structure needs to be incorporated into your property, effectively increasing the aesthetic of the space. Because of this, planning the placement of the shed needs to be given serious consideration. If it's going to be used for storage of tools and fertilisers, it need not be close to the house, but if its purpose is to be used as an outdoor dining space, placing it near the back door will ensure that you can serve the food from the home kitchen before it's cold.
Enhance the Entryway
As with your home, the lead up to the front door can create a positive impression, particularly when it has a pretty path leading up to the entryway. If you have enough space to do the same for your outbuilding, we recommend doing so.
Personalisation
If your outbuilding is going to serve as a dedicated room to an individual within the family, then personalisation should also be a priority. Often, these special spaces require a few extra square feet than conventional garden sheds, making log cabins the better choice. These larger buildings can be customised to include any extras and are available in different varieties of long-lasting timber. You can make the space your own by painting it your favourite colour and adding a few personal knick-knacks to make it feel like home.
Light and Airy
Light and ventilation are important factors to take into account if you are going to be using your outbuilding for something like an Airbnb or a home office. Larger structures often have sliding doors, or ones that open outwards creating the illusion that the building is even larger. Keeping the windows open during the warmer days will enable a consistent flow of air, reducing the need for cooling appliances such as fans and air conditioning units which can take up unnecessary space. You'll also be able to hear the birds in your garden and enjoy the fragrant blossoms that surround you.
Add Ons
Some outbuilding suppliers have add-ons, such as decks available if you want to enlarge the space or use it more often. Decks often serve well as dining areas, especially if the shed itself is being used as an outdoor kitchen. Other add-ons could include a second level or special shelving or furnishings in the same wood as the building.
These are a few tips to get you started with your garden shed project. Open your imagination and enjoy the creative process.