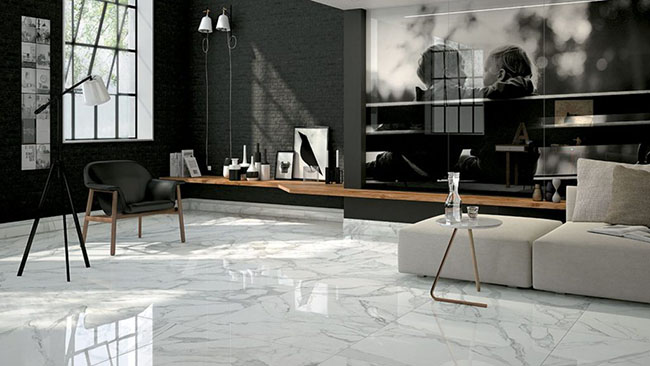 We all are aware of the marble stones being used for constructing purposes. It not only looks elegant but is reliable too. The main problem with using it is its maintenance. To keep up with its looks it needs to be polished well but this doesn't seem to be so easy.
The usage of marble stones is popular for many things like floorings, home furniture, kitchen platforms, tables, bathroom, fireplaces and many more. They are strong and sturdy to use but at the same time, their application would add luxury and class to any building. It can surely last for a longer duration when maintained well.
Polishing the marble is one important thing to do, but this needs proper care and improvised tools to do its work. This includes a stone polishing machine which is the best for making your marble look new and polished.
Here are some common mistakes to avoid keeping your marble floor fine and polished:
Do not use a fully drenched mop to clean the surface of the marble as the water can get stuck between the surfaces of the tiles. Instead use a damp mop to clean it immediately after it gets stained by any coffee, juice or wine. This is to avoid any permanent discolouration.
Avoid using any solvents which are acidic, alkalis or containing chemicals as it might cause discolouration and greatly reduce their endurance strength.
Do not leave your newly installed marble unsealed as it may lead to more destructions and stains.
Polishing is very important as it may enhance the looks of the marble. One of the best marble polishing Australia is Stone Tools. It is a favourite supplier for stone fabrication and restoration products.
Do not make use of domestic cleaning supplies for cleaning your marble surfaces as it may not remove the stains well. Instead, use branded cleaners specifically made for cleaning marbles.
Lastly avoid using any kind of home remedies like lime, vinegar or milk as it can completely destroy the surface.