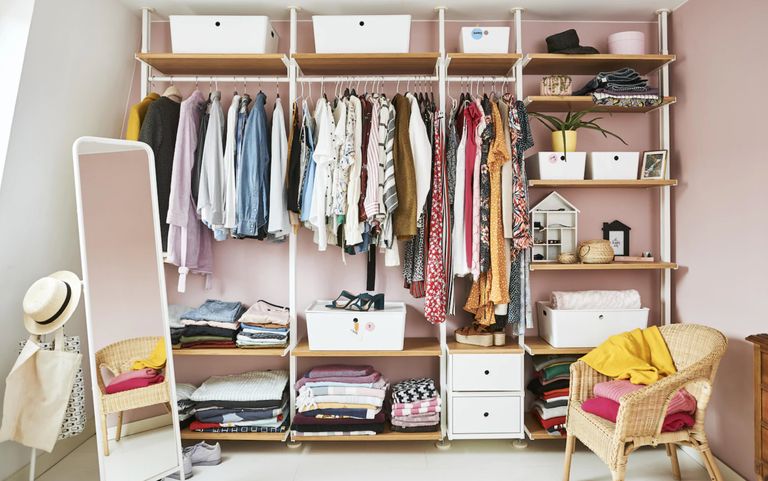 Wardrobes are an essential piece of bedroom furniture that should be second only to your bed. It is not easy to choose the right one. Before you buy an open shelf wardrobe, there are many things to consider. It requires a thoughtfully planned style and structure that is tailored to your needs and lifestyle. Before you pick the latest design trend on social media or the celebrity house you like, look at our guide.
Choose from Built-In or Freestanding
This is the most important decision you will make. Are you looking for a built-in or freestanding wardrobe? Freestanding wardrobes, which are not attached to walls, can be moved freely between rooms. Built-in wardrobes cannot be moved and require time to design. Their greatest advantage is the ability to customize it with your choice of materials, colors and accessories. You can choose what you need, depending on how much space you have and your budget.
The right dimensions for your wardrobe
You will have the most storage space in your wardrobe if you choose the right dimensions. Before you decide on the type and size of wardrobe that you want, measure your space. Ceiling to floor wardrobes are the best choice. Some may have difficulty getting to the higher-level compartments.
For wardrobes, 24 inches of depth is ideal. This allows for maximum storage and ample space to hang clothes. Any compartment used to hang clothes should be 42 inches high. Shelf heights and widths can vary depending on the space available and your needs.
Choose a trendy door style
Swing and slide doors are a better option than sticking with the traditional cabinet door for your wardrobe. You can choose from a swing or sliding door depending on your space and taste. Smooth dual tracks sliding doors add a unique touch to your bedroom's overall design.
This saves space and gives your wardrobe an elegant, seamless look from the outside. Push-to-open doors are another stylish option for your bedroom wardrobe. These doors are modern and simple to use.
Style blends in with your bedroom
A wardrobe should blend in with your bedroom's existing style. Consider the details and colors of your wardrobe doors. A wardrobe with an embellished front will work well in a bedroom that has elaborate furniture. A sleek open wardrobe without doors is a great option for a clean and modern look. When choosing the finish and color scheme for your wardrobe, follow the same aesthetic principles.