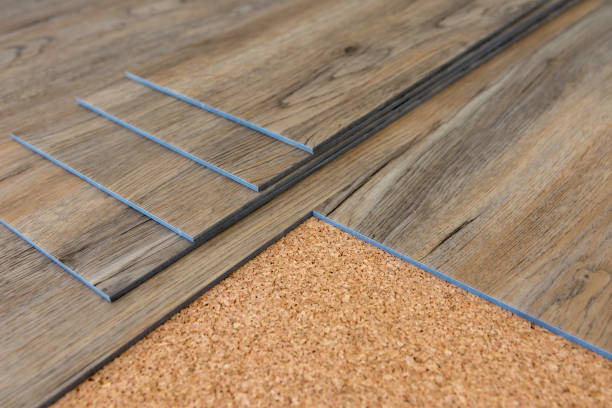 Cork linoleum is considered as one of the beautiful aspects of interior decoration for the homes and offices. This is a suitable flooring option for adding grace and charm to the floors. Everyone knows that flooring work is not an easy task as it includes a heavy amount and time as well. The best part of linoleum is its biodegradable nature and its construction that includes cork dust, linseed oil, flour of wood, and other minerals. The cork linoleum is the best flooring that can absorb shocks and also reduce the sounds of footsteps and the sounds created by falling objects. One can change the look of entire premises through installing cork linoleum that is available with versatile colors and designs.
Features of Cork Linoleum Flooring
The following features of cork linoleum flooring are motivating a vast majority to install it.
Long-Lasting and Color Fastness
The cork linoleum flooring is well-known due to its impervious nature towards dents or scratches. It requires proper and tight installation for the usage of up to 40 years at least. The shades, colors, and shine of the cork linoleum will not get into trouble even after washing them regularly.
It is installed on existing flooring
The customers of the cork linoleum flooring do not require to rip off the existing flooring but it is installed easily on any of the flooring. There is only one requirement and that smooth and levelled surface that ensures the proper installation of this flooring. Every customer can avail the reasonable service of self-leveling which is carried out by high- quality of liquid solution that results in a flat surface.
The other reasons for the increasing demand for cork linoleum flooring include non-allergic and always provide good insulation for the patients of asthma. The anti-static nature of cork linoleum always keeps the dust away from the flooring and it is the best way to control the germs from spreading.
Water and Moisture friendly
The cork linoleum flooring does not get easily damaged by the water and humidity. During installation of this flooring, all of the joints must be sealed through high-quality sealants. Due to these great features, cork linoleum is considered as the suitable flooring for the kitchens and bathrooms. As far as the cleaning process is concerned, it can be washed simply to retain its freshness and shine. Whereas dry mopping would be enough to cater with dust particles.